Superior Layered Design
Made to last through whatever intense workouts you can think of
600+ How-To Videos

Lifetime Warranty

100% Satisfaction Guarantee

Free Shipping

On all US orders over $60

Snap Resistant Bands

Rugged layered design lasts longer
Individual Bands
Size and Use Cheat Sheet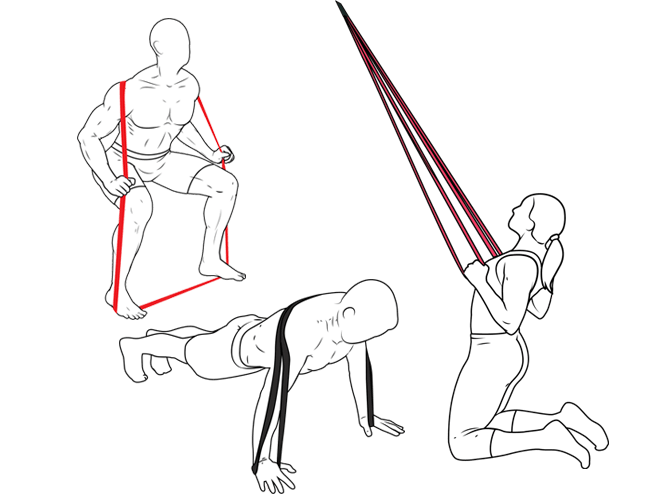 Portable Resistance Training Band Kits
Take your gym with you anywhere with portable resistance exercise equipment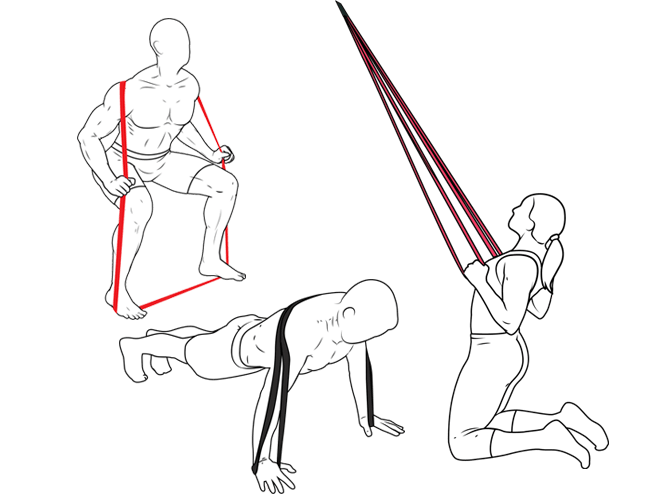 Make your gym as mobile as you are with our portable fitness equipment. Use our 41" travel resistance bands to simulate, supplement, or substitute a normal gym workout. The unique circular design of our bands, combined with the accompanying accessories creates veritable full body training platform.
Leverage the power of resistance to stretch, stabilize, and strengthen every major muscle group in your body. Whether you are looking for home fitness equipment or portable exercise equipment for on the go use, Rubberbanditz is your perfect solution. The bands have a broad spectrum of utility and can be used for both resistance training (ie pushing or pulling the bands) as well as assisted bodyweight training (ie assisted pullups).
Our travel exercise equipment is durable, compact, and versatile, making them the perfect addition to your home gym or carry on bag. Below is a overview showing several key ways to use your RubberBanditz.